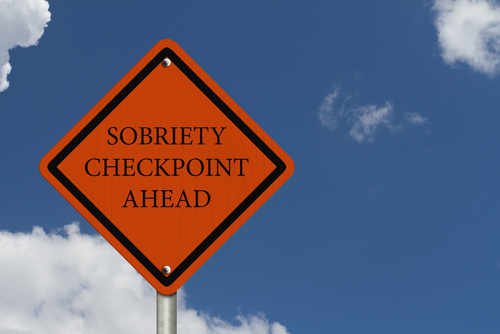 Don't Get Caught At A Sobriety Checkpoint These Holidays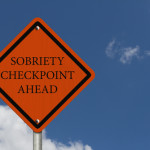 There are statistics that have shown that the number of fatalities as a result of driving under the influence of alcohol during the Thanksgiving holidays is second highest. Only New Year's Eve tops it. In fact, the eve of Thanksgiving is often referred to as "Black Out Wednesday" since it is one of the busiest nights of the year for drinking establishments. That's the reason for stricter highway patrols in order to control, test and sanction drivers, with many a sobriety checkpoint across the country.
The Centers for Disease Control and Prevention report that over 700 people are injured or killed every day between Thanksgiving and New Year's Day in drunk driving accidents. That's a rate of two to three times higher than the rest of the year.
Don't Be a Statistic
Don't turn into a sobriety checkpoint statistic this holiday season. Here's a few tips to help you have a safe Thanksgiving weekend:
If you are planning on consuming alcohol, be sure to choose a designated driver before heading out and give that person the keys to the car.
If you become impaired from drinking alcohol and don't have a designated driver, call a cab or use public transport. You may even want to consider calling a friend to get you home safely.
Whether or not you have to go through a sobriety checkpoint, you should always wear your safety belt or protective gear if you ride a motorcycle. It's your best defense against a drunken driver.
When travelling to and from Thanksgiving celebrations on a motorbike, be sure to make yourself visible by riding where others can clearly see you.
Going Through A Sobriety Checkpoint
If you approach a checkpoint, officers will stop either every vehicle or a particular pattern to stop certain cars to find out if drivers are impaired. The checkpoints are usually set up late at night or even early morning when the most drunk drivers are on the road.
If you're stopped, the officer may request to search your vehicle. Since they don't have legal grounds to conduct the search, you can refuse the request.
If an officer orders you out of the car, be sure to lock the door behind you. If you are asked to perform any type of sobriety test, you can refuse. These are the tests where you're asked to touch your nose, recite the alphabet or walk in a straight line. If you do refuse the tests, it gives the officer one less reason for arresting you should it lead to a DUI charge.
An officer can also ask you to take a breath alcohol test which determines your blood alcohol content level. You can also refuse this test, however the consequences for refusing could lead to a serious DUI charge.
Do You Need a Lawyer?
The best way to get through a sobriety checkpoint without any hassle is to not drink and drive. If you are caught out and charged with a DUI, call a lawyer at DeMent Askew who will help you through the process. Call at (919) 833-5555

Learn More About DWI Charges in NC
Important DWI Information
Browse in the DWI/DUI Category
Important DWI Information