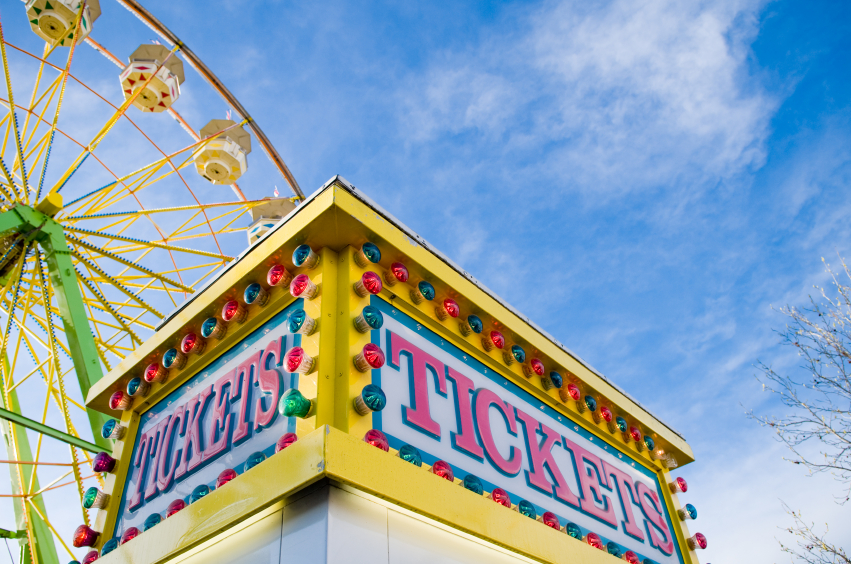 Amusement Ride Personal Injury Case May Bring Changes to Legislation
In 2013, people watched on in horror as a ride at the North Carolina State Fair critically injured a family. Although the Raleigh personal injury case has not yet concluded, legislators are working to increase the penalties for those who operate amusement rides unlawfully, to help ensure that operators think twice before ignoring safety protocols.
Negligence Responsible Critically Injuring Family of Five
Although the State Fair is normally a fun and vibrant affair, on October 24, 2013, the atmosphere was of pure terror. A family of five attended that night, and decided to climb aboard an attraction named "Vortex." As the ride ended, and people prepared to exit, the Vortex sprung back to life. Reports indicate that the family was carried up as much as 30 feet from the ground, and then tossed out onto the hard platform below. Photos of the aftermath, released by the North Carolina Department of Labor are difficult to look at, and show a grisly scene. Amidst debris left by emergency responders, large quantities of blood can be seen, pooled at the base of the ride. The images convey something else equally troubling. The tragedy could have been prevented, but the attraction's owner ignored, and willfully overrode, the ride's failing circuitry. Although the digital display on the ride clearly reads "FAULT," and signals that it should not be in operation, the owner allegedly tampered with the safety mechanism, which might have otherwise prevented the incident entirely. Loose wires, as well as the apparent blown fuse, can be seen in the photos and corroborate the story.
The Family is Slowly Recovering
Miraculously, the entire family survived the incident. However, they are still plagued with ongoing pains and issues as a result, according to WNCN News. There were some injuries, such as vision loss, and brain damage, which the victims will never fully recover from. Their medical bills reach well into the millions, though it's unclear how much they've been able to recover thus far from their personal injury settlements.
A New Bill Aims to Prevent Recurrence
In the Vortex case, the ride's operator was charged with three counts of assault with deadly weapon inflicting serious bodily injury. The owner received two of the same, as well as a felony assault charge for assaulting a juvenile. The new proposed legislationallows a prosecutor to pursue willful or culpable homicide charges, raises some charges from misdemeanors to felonies, and drastically increases the maximum allowable fines.
Raleigh Personal Injury Attorney
Amusement ride owners and operators, as well as park owners, have an obligation to provide a safe environment. When they fail to follow safety protocols or knowingly operate unsafe equipment, their victims are entitled to seek reparations. If you've been hurt as a result of someone else's negligence, whether it was intentional or not, help is available. We can assist you in recovering funds for your financial losses and emotional suffering. Moreover, your case can help stop others from suffering as you have. Please contact us using our online form, or speak with one of our attorneys now by calling 919-833-5555.