My case was a particularly a hard one...Rusty and his team fought hard to receive the best judgment possible. They never told me anything I wanted to hear...actually quite the opposite.... they let me know exactly what they could do for me and tried their hardest. I would recommend this law office to anyone who is looking for great council.
Curt H.
I HIGHLY recommend DeMent and Askew anyone seeking legal aid. Mr. Dement helped me through a couple situations and from the first time I met with him until it was over he gave me his utmost attention and always made sure he listened. This is not a chain law firm that is just out to get your money, they really do care about the the client!!! I would use them for anything and everything!!
Kimball T.
Mr. Johnson and everyone at DeMent Askew went above and beyond in their handling of our case. They genuinely cared for the well-being of my husband and my family. I have used them for other legal matters as well, and would definitely recommend them to anyone with any type of personal injury case, no matter how serious."
Clayton, NC
Holly P.
I want to thank Mr. Dement for helping me out with my DWI case.  I was truly not very optimistic in my chances with my case, but on the day of my trial Mr. Dement vigorously argued in my favor that the officer did not have probable cause for my arrest.  Mr. Dement was very detailed in his cross examination of the officer and posed great doubt that he did have probable cause for my arrest. Ultimately Mr. Dement was able to get my DWI charge dropped and I was responsible for his fees and the court costs.  I truly appreciate his efforts in saving me from a DWI conviction and everything unfortunate that goes along with that conviction.
Eric J.
Five stars! About a year and a half ago I came to Russell with what seemed to be an impossible case to win and he told me I had a low percentage of walking away with the outcome I was asking for. However today my case got settled and it ended just how I was hoping. He really had his work cut out for him with this one and proved himself to be as good as everyone had told me he was! He's definitely the guy to call when you get yourself in a bind and need some help working it out.
Meghan E.
(Rusty) and his team (Freda:) were not only thorough, but patient, courteous, and extremely knowledgeable. I had several things going against me in my case, and Rusty was still able to deliver a not guilty verdict... definitely one of the top criminal defense attorneys in the area…
Angela J.
Mr. DeMent and his team are fantastic! I am a very satisfied client, and I highly recommend using them if you ever find yourself in a tight spot. They took care of me, and they'll take care of you.
Paul S.
Just a simply outstanding experience across the board.  Rusty is the best in the business. He makes it all painless and doesn't miss a beat.  Thanks for the outstanding service.
Jason B.
Rusty was a tremendous help. He never gave up his determination to give me a favorable outcome! Wonderful legal staff, especially Freda. Would definitely recommend Rusty as a great legal source.
Charlie E.
The Dement Askew Law Firm represented me in my divorce more than 17 years ago and their patience and guidance was priceless.   Most recently I retired after thirty years as a North Carolina State Trooper and I witnessed first hand their diligence in court.  From this professional relationship has developed a true friendship. I cannot say you will develop the same friendship but I can guarantee you will develop the same trust and professional relationship many have experienced.
Captain James D. Henderson, Retired North Carolina State Highway Patrol.
James D.
I have had the privilege of knowing Mr. Dement for years. He is one of the most professional and competent attorney in our State (NC). If you are looking for an attorney that will serve as a zealous and honorable advocate for you, give him a call. You will be so glad you did.
Shawn M.
I'm a Retired Law enforcement officer had several cases involving this firm both against and with. If I needed a lawyer I wouldn't hesitate to call a true professional that's DeMent. If you need a lawyer you need DeMent.
Ricky D.
Rusty DeMent has represented me in three different matters. The results he obtained in each of the three matters exceeded my expectations. Rusty is an excellent lawyer and a great communicator. Would recommend him to anyone who needs help navigating the criminal justice system.
David L.
I recently requested the services of Mr. Dement.  I was impressed with the professionalism, diligence and concern that he incorporated into his work.  I would definitely recommend him as a reliable and trustworthy legal source.
Marcus B.
Rusty DeMent is an amazing attorney that has helped my family on many occasions. His entire office has always been prompt, professional, and compassionate on all issues. Each time Rusty and his staff have explained the issues and options of the legal process. Each time I get personal service from everyone in the office. I refer all my coworkers and friends to Rusty when they need legal advice, because I feel like I get his full attention when I need him in the courtroom.
Dan B.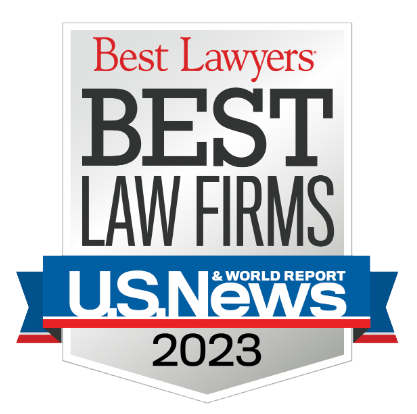 CRIMINAL DEFENSE AND CIVIL TRIAL LAWYERS | RALEIGH, NC
40 YEARS OF QUALITY LEGAL SERVICE TO NORTH CAROLINA
DeMent Askew was founded in 1968 by Russell W. DeMent, Jr. and quickly established a reputation for unwavering trial advocacy.  Our Raleigh DWI law firm now boasts five attorneys and an exceptionally experienced and professional staff. We stand ready to protect our clients' rights in civil and criminal litigation in North Carolina's state and federal courts.
Our criminal defense team has decades of experience successfully defending those accused of felonies and misdemeanors in NC's state and federal courts and are committed to aggressively defending our clients' rights.
Our DWI and traffic lawyers provide a thorough and aggressive defense to clients accused of drunk driving, speeding and other traffic offenses, helping to protect our clients' driving rights.
Our personal injury representation has resulted in substantial verdicts and settlements for victims of automobile accidents and other catastrophic personal injuries.
Our general civil litigation attorneys are experienced trial lawyers and dedicated advocates, representing clients in a variety of civil cases, including jury and non-jury trials in state and federal trial and appellate courts.
The Raleigh Law Firm of DeMent Askew is an established fixture in the Raleigh, NC community, with offices located on the top floor of the Capital Bank Building, across Fayetteville Street from the Wake County Courthouse.
We are proud that the majority of our new clients are referred to us by former, satisfied clients and other law firms in NC.  In most cases, we offer free initial consultations so you can quickly find out what your rights are, and what we can do to help.
When you need it most, you can be confident that our exceptional law firm & litigation team can help you find the right solution to your legal problem.  Call us today, or fill out our contact form with any questions you may have.

RALEIGH OFFICE:
333 Fayetteville Street, #1513
Raleigh, NC 27601-2950
MOREHEAD CITY OFFICE:
810 Arendell Street
Morehead City, NC 28557