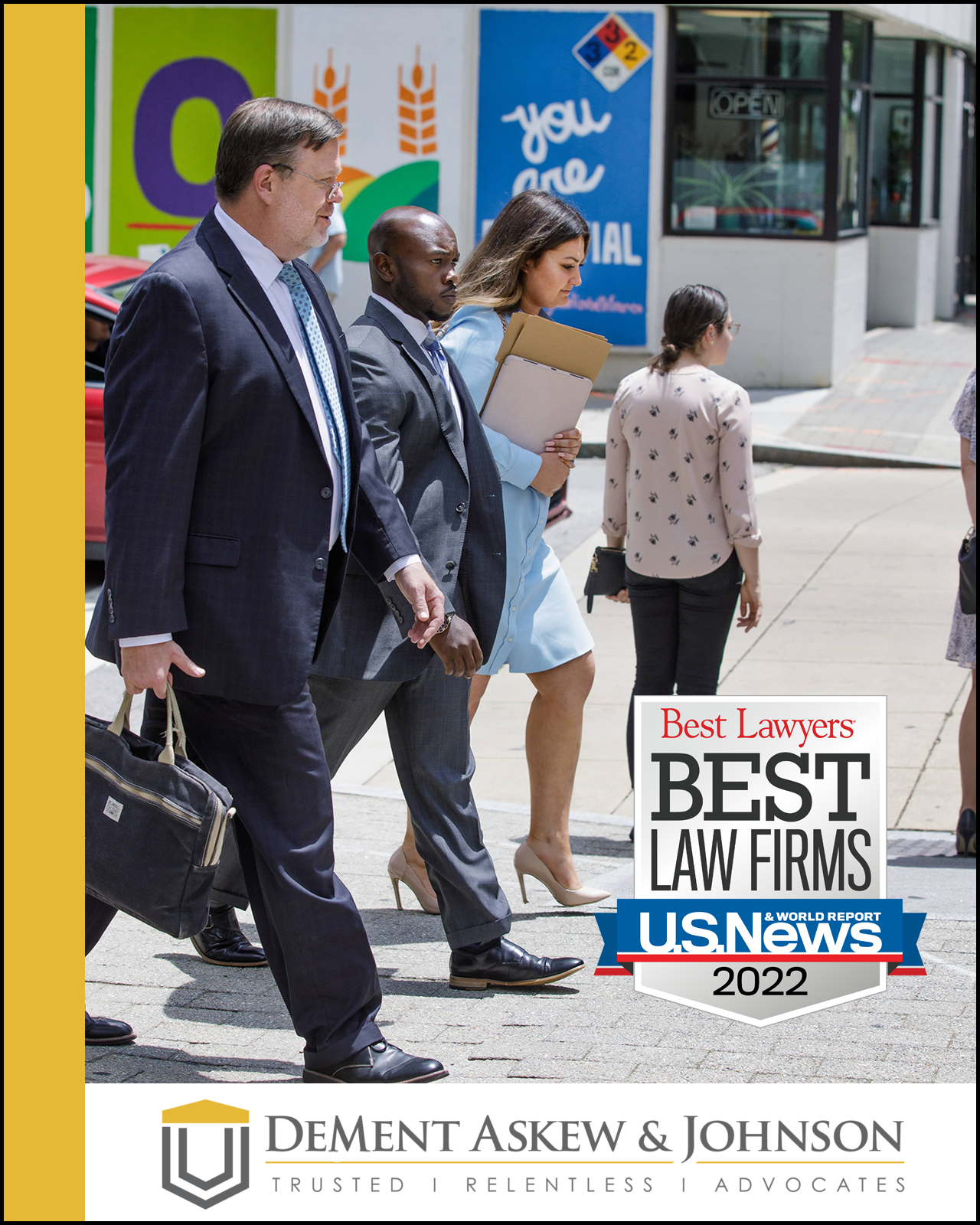 Dement Askew & Johnson Included in US News/Best Lawyers in America Best Law Firms 2022
We are pleased to announce that it has been included in the 2022 Best Law Firms list for practice in Raleigh as a Metropolitan Tier 2 – DUI/DWI Defense Law Firm, and a Metropolitan Tier 3 – Criminal Defense: General Practice Law Firm.
Best Law Firms is a joint publication of U.S. News and Best Lawyers in America. This is the 12th consecutive year the list has been published. DeMent Askew & Johnson was first listed in 2018. Russell W. (Rusty) DeMent III is listed in the Criminal Defense General Practice Section and DUI/DWI Defense Practice Section at Best Lawyers in America and is the 2021 Raleigh Metro Area DUI/DWI Defense Lawyer of the Year.
For an explanation of the inclusion methodology used by Best Law Firms, visit their website at https://bestlawfirms.usnews.com/methodology.aspx.
Our second-generation criminal defense and civil litigation law firm provides more than a century of cumulative legal experience and the talents of five lawyers to citizens of the Raleigh metropolitan area and across North Carolina. A beacon of stability, the firm has been centrally located downtown on the top floor of 333 Fayetteville Street for more than 50 years.