Sex Crime
Sex offenses are among the most serious felony crimes in North Carolina. Sex crime cases often generate publicity and strong public emotions, and prosecutors are under intense pressure to gain convictions.  You can't wait on the prosecutor's office to uncover "the truth" and leave you alone--the prosecutor is seeking to convict you. Sex crime charges are too serious not to have the best representation as soon as possible.  If you are facing sex crime charges, you are facing a lengthy prison sentence as an unpopular inmate, and even without such a sentence, you could still end up having to register as a sex offender for 30 years.
When you are facing the charges of having committed a sex crime, no matter what the specific allegations may be, you need strong and effective legal representation, and you need it now.  The sooner you contact us, the sooner we can start to defend you and protect your reputation. Often we can present evidence on your behalf to the prosecutor assigned to your case to help exonerate you before any final decision by the prosecutor's office even gets made.  We can also assist you as you deal with the Department of Social Services and Child Protective Services.
DeMent Askew & Johnson is skilled at representing and defending against a full range of criminal charges of a sexual nature in Raleigh, Morehead City, and across North Carolina, including but not limited to the following:
Rape

Statutory Rape /Statutory Sexual Offenses,

Indecent Liberties

Sexual Battery / Sexual Assault
Crimes Against Nature

Child Pornography
No matter the circumstances of your particular case, your criminal defense team at DeMent Askew & Johnson is aggressive and experienced in handling sex crime cases.  Our team of lawyers will thoroughly investigate every aspect of the government's case against you and immediately begin crafting your defense, which could include any of the following:  
Impeaching witness statements;

Uncovering improper investigations, such as misleading witness, cases of mistaken identity or  unfair suspect lineups;

Uncovering improper forensic testing and results, such as DNA evidence and rape kits;

Fight against constitutional violations and unfair bias from law enforcement or witnesses based on sexual orientation, social status, income, gender, and race.
At DeMent Askew & Johnson, we are a firm with over 40 years of experience in dealing with the prosecutor's office and a team of attorneys who are first and foremost trial lawyers.  Our attorneys will work to have the charges against you dropped or significantly reduced, and if your case goes to trial, your criminal defense team will be standing at the ready to fight for you and protect your reputation and your freedom.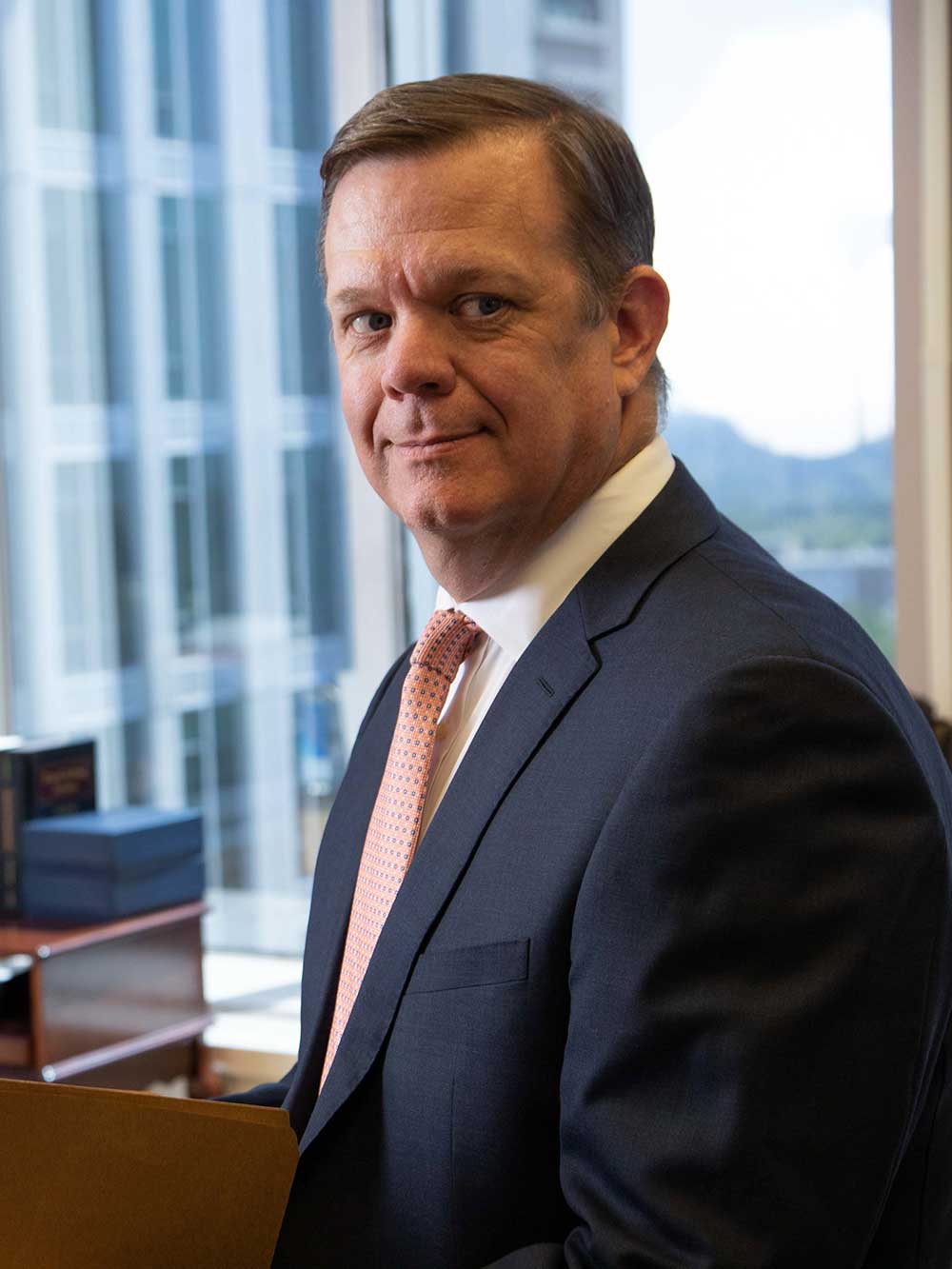 Russell W. DeMent III

333 Fayetteville Street, #1513
Raleigh, NC 27601-2950
MOREHEAD CITY OFFICE:
810 Arendell Street
Morehead City, NC 28557
The defendant was an employee of a department store and was accused of stealing from the store. The store camera's showed the defendant, who was a cashier, not ringing up several items and placing it in a customer's basket. The defendant was approached by his store's loss prevention personnel and provided a detailed confession. Once…
Read More
CRIMINAL DEFENSE SERVICES