Motorcycle Crash Statistics
More people are riding motorcycles in North Carolina than ever before. In fact, motorcycle riding has grown across the entire country. Unfortunately, motorcycle accident data shows that as auto accident rates continue to decrease, motorcycle crashes are reaching an all-time high. The Centers for Disease Control and Prevention (CDC) published a study in 2012 that found that between 1999 and 2008, the number of motorcyclist deaths more than doubled. Motorcycle safety has become a serious public health and safety concern.
Motorcycle Accident Data for the U.S.
According to the CDC, between 2001 and 2008, 1,222,000 people were treated in emergency departments across the country for non-fatal injuries. During that same time period, 34,000 motorcycle riders were killed in accidents. Yearly motorcycle accident injury rates increased during the study time frame from 120,000 injuries in 2001 to 175,000 in 2008. Nationally, motorcycle accident injuries treated in emergency rooms were for leg/foot injuries (30 percent) and head/neck injuries (22 percent).
Motorcycle Accident Data for North Carolina
The motorcycle accident statistics for North Carolina follow the same pattern as the rest of the U.S. with an increase in motorcycle rider deaths and injuries. According to the North Carolina Department of Transportation, there was a 14 percent increase in the number of deaths from 2011 to 2012, with 160 motorcycle riders being killed in accidents that year. Of the 4,269 motorcycle accidents that occurred across the state, 3,472 riders were injured.
While the NCDOT does not break down the type of injuries sustained in these crashes, the agency does break down accidents by month. Not surprising, in North Carolina, May and June are the most dangerous months to ride, with 488 crashes, 18 fatalities, and 468 injury accidents occurring that month. June saw 527 crashes, 28 deaths, and 499 injuries in motorcycle accidents.
What these statistics show is that motorcycle riders are vulnerable to serious and catastrophic injury, including broken bones, traumatic head and neck injuries, and sadly, even death. The Raleigh motorcycle accident law firm of DeMent Askew provides highly skilled legal representation to those injured in motorcycle accidents and to the family members of those who have died on North Carolina roadways.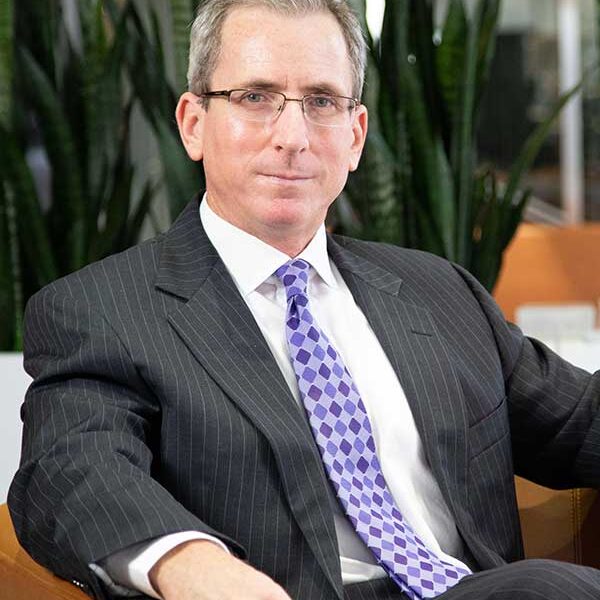 James T. Johnson
Raleigh Motorcycle Accident Lawyers
For more than 40 years, the attorneys at DeMent Askew have been providing legal representation to those seeking to file motorcycle accident claims and wrongful death claims against negligent drivers, commercial drivers, and other parties responsible for motorcycle accident injuries and death.
We know how difficult life can be following an accident, and we are here to advocate on your behalf. If you have been injured or a loved one killed in a North Carolina motorcycle accident, you need an aggressive law firm that will fight for your right to compensation. From pain and suffering to surgeries and rehabilitation, to lost wages and loss of quality of life, we know that these types of accidents can have a detrimental effect on your life and the lives of those who love and depend on you. Call us now at 919-833-5555 for a free case evaluation.

333 Fayetteville Street, #1513
Raleigh, NC 27601-2950
OTHER CIVIL TRIAL SERVICES
Mr. Johnson's client was driving north on Capital Blvd., approaching the intersection with Wake Union Church Road. The Defendant was driving south on Capital Blvd in a large SUV owned by a local landscaping company. As our client approached the intersection, the traffic light for her direction of traffic was emitting a steady green light.…
Read More