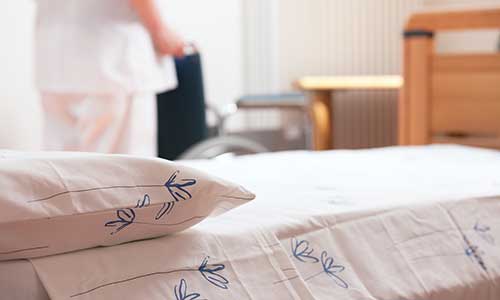 Estate of Elderly Mother of Three That Suffered Through Negligent Care at a Nursing Home Resulting in Death Receives Large Confidential Settlement
The deceased was a resident of a North Carolina nursing home. She had recently been sent to a local hospital for an unrelated illness and was recovering well from this prior illness. During this recovery period, she developed an ulcerous wound in and around her sacrum. The nursing home staff failed to timely detect the wound. Then, when they did discover the wound, they failed to adequately treat the wound, and they failed to adequately inform the deceased's doctors about the severity of the wound. The wound became severely infected and our client went into septic shock. She was eventually transferred to a local hospital where she passed away just a few days later.
We secured the services of an expert doctor specializing in internal medicine that provided us the opinion that the nursing home had breached the standard of care and that if the nursing home had timely and adequately treated the sacral wound, she would not have died.
We at first attempted to contact the nursing home management to settle. They, however, would not respond to our calls. We then filed a lawsuit. The defense attorneys filed a motion to try to force the case into arbitration, instead of having it heard by a jury in court. We won that motion hearing. The court ordered that the case had to be tried by a jury. At that time, defense counsel indicated a willingness to discuss settlement. We successfully negotiated a large settlement the amount of which is confidential.
Attorney: James Johnson
Date of Settlement: November 2016
(Cases referenced do not represent the firm's entire record. Each case is different and should be evaluated on its own merits. The outcome of a particular case cannot be predicated upon a lawyer's past results.)