EXPUNGING YOUR RECORD
If you're reading this, you likely know that potential employers, current employers, customers, landlords, colleges, insurers and anyone else who might check your criminal record. Even if your case was dismissed or you were found not guilty, the charge may remain on your record. Fortunately, you may be able to protect your reputation through the legal process of expungement.
While there are a dozen records that can be expunged, many folks are not eligible. The University of North Carolina School of Government has published a great reference titled Relief From Criminal Conviction. Criminal records eligible for expunction in North Carolina are generally limited to the following three categories:
A first-time, nonviolent offense committed more than 15 years ago
A first-time offense committed under age 18/22
A charge that was dismissed or disposed "not guilty"
Expunction Statutes
If your criminal record falls into the categories above and is one of twelve expunction statutes, you should contact us today. Does any of the following describe the charge you wish to expunge?
Juvenile Record
Misdemeanor Conviction for Offenses Committed before Age 18 or 21
Gang Offense Conviction for Offenses Committed before Age 18
Controlled Substance Conviction for Offenses Committed before Age 22
Toxic Vapors Conviction for Offenses Committed before Age 22
Nonviolent Felony Conviction for Offenses Committed before Age 18
Nonviolent Felony or Misdemeanor Convictions
Prostitution Conviction
Charge Resulting in Dismissal or Not Guilty
Charges Occurring as a Result Identity Theft or Mistaken Identity
DNA Records
Pardon of Innocence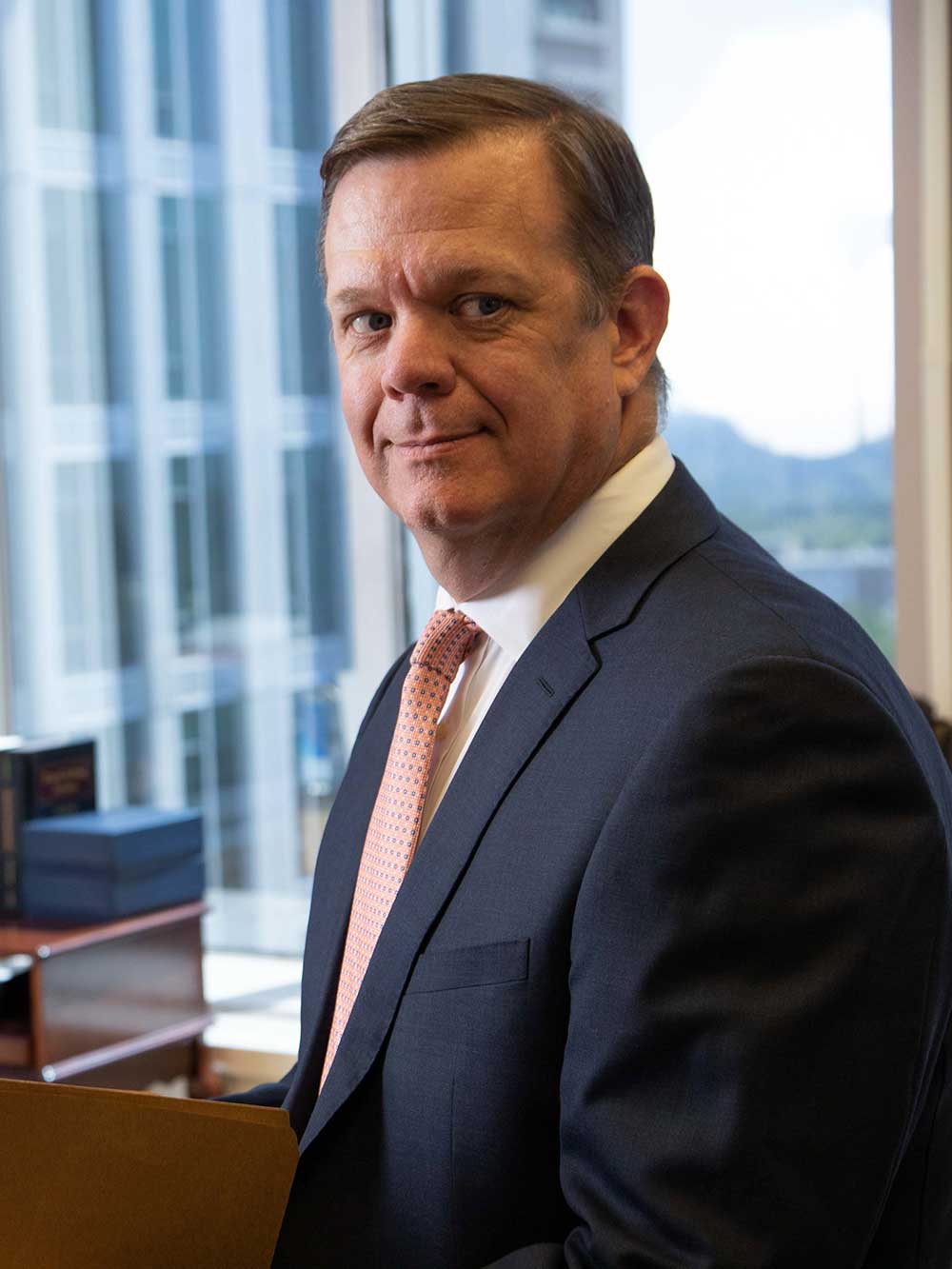 Russell W. DeMent III
This process takes quite a while. We tell our clients to expect to wait 6 to 9 months from the time your petition is filed before hearing whether or not the expunction has been granted. Upon filing the petition, the SBI begins an arduous process which goes all the way back to the original court. The petition can be lost or delayed during the process, so we keep track to ensure the process doesn't take any longer than it has to. For this reason, you should contact an attorney as soon as possible.
North Carolina Expungement Attorney
Even if you're not sure if you are eligible for expungement, you should consult a North Carolina attorney experienced with the legal process. There are lots of questions about terms, interpretations, and procedures to be expected. Is there a waiting period? Can you get an expungement in more than one state? Are traffic related charges eligible, like DWI? Are probation violations eligible? Our attorneys are experienced in expungement and can answer all your questions. Call (919) 833-5555 now or contact us online to begin the expungement process.

333 Fayetteville Street, #1513
Raleigh, NC 27601-2950
MOREHEAD CITY OFFICE:
810 Arendell Street
Morehead City, NC 28557
The defendant was stopped for travelling 94 MPH in a 65 MPH zone. Upon approach of the vehicle the Trooper claimed to have detected a strong odor of alcohol, as well as noticed slurred speech and red, glassy eyes. Due to these observations the Trooper had the defendant step out of the vehicle to perform…
Read More
CRIMINAL DEFENSE SERVICES