PRESCRIPTION FRAUD AND UNLICENSED POSSESSION
Just as with any other charge of drug possession in North Carolina, North Carolina prosecutors are aggressive in their pursuit of convictions against people charged with prescription drug fraud and unlicensed possession of prescription medications. Prescription fraud is sometimes referred to as "doctor-shopping" and is charged in cases in which the accused obtains multiple drug prescriptions from several different doctors in order to obtain medications in excess of the maximum dosage that a single treating doctor would otherwise be allowed to lawfully prescribe.  Even though the defendant in this type of case is often driven by addiction, many times acquired from legitimate medical issues, North Carolina courts are merciless in seeking convictions with maximum allowable sentences, just as in any other drug-related case.
If you are facing charges for prescription fraud or unlicensed possession, it is imperative that you contact an attorney experienced in handling this specific kind of charge.  We understand that every case is unique, and our team of drug defense attorneys will carefully listen to the facts of your case and answer all of your questions. The attorneys at DeMent Askew & Johnson regularly defend clients facing prescription drug-related charges, including but not limited to the following:
Prescription fraud

Unlicensed or illegal possession

Purchase

Trafficking

Sale

Distribution
There is no prescription drug-related charge that our team isn't qualified to handle. Our attorneys have regularly defended those charged with all kinds and quantities of prescription drugs, including but not limited to the following:
Percocet
Roxicet
Lortab
Vicodin
Hydrocodone
Morphine
Oxycontin
Opana
Xanax
Valium
Klonopin
Ativan
Adderall
Ritalin
Vyvanse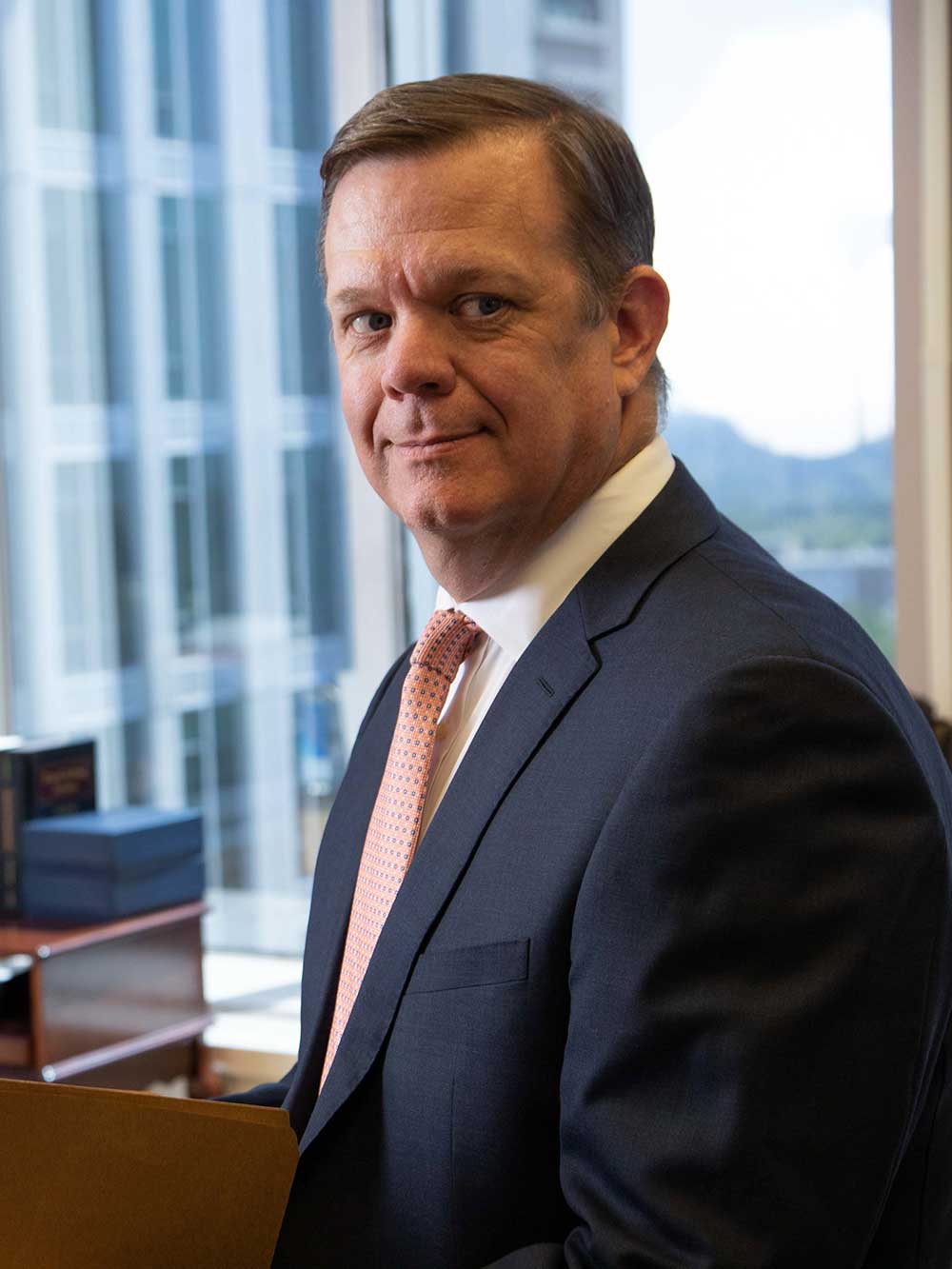 Russell W. DeMent III
DeMent Askew & Johnson has been defending people with charges like yours in and around Wake County for decades.  Our team of drug defense attorneys will conduct a thorough investigation into every aspect of the State's case against you and devote their knowledge and insight toward the development of your strongest possible defense.  It is our goal that you receive the representation you deserve without judgment, and to craft the most favorable outcome you can expect. Call us today for a consultation at 919-833-5555.

333 Fayetteville Street, #1513
Raleigh, NC 27601-2950
MOREHEAD CITY OFFICE:
810 Arendell Street
Morehead City, NC 28557
Officers received a call about a suspicious person. When they arrived on the scene, they found the defendant in the driver's seat of a vehicle with his music turned up loud. They knocked several times, but the defendant did not answer the door. Officers opened the door and engaged the defendant in conversation. During the…
Read More
CRIMINAL DEFENSE SERVICES