Marijuana Cultivation
Indoor marijuana cultivation is a multi-billion dollar enterprise. While most assume profits are the driving force behind growing pot, medical use has lead otherwise law-abiding citizens to grow their own supply. The DEA and Drug Task Forces use clever investigative tools and surveillance to find and raid suspected grow houses--regardless of the accused grower's purpose.
In November of 2016, Moore County deputies served a search warrant related to a larceny-of-power investigation. A 700-pound transformer had been installed to siphon power from the grid for the grow house. A total of 109 marijuana plants were seized weighing 606 pounds. The street value was estimated at $2,121,000. The resulting charges included trafficking of marijuana manufacturing of marijuana, felony possession of marijuana, felony maintaining a dwelling to store a controlled substance, possession of drug paraphernalia, felony larceny and property damage.
Growing even a small amount for personal use can still result in serious consequences. Cultivation of fewer than 10 pounds of marijuana is a class I felony punishable by up to two years imprisonment and a discretionary fine for a first offense.
North Carolina Marijuana Cultivation Penalties
As many other states vote to make marijuana legal for recreational and/or medical purposes, pot remains illegal in North Carolina. The particulars of each case are especially relevant to the outcome of your case. North Carolina General Statutes § 90-95 sets for the following penalties for cultivation of marijuana.
Ten pounds - Penalties include a potential prison sentence of up to 24 months.
Between ten and 50 pounds - Penalties include a fine of at least $5000 and a mandatory minimum prison sentence of 25 months (and up to 39 months).
Between 50 and 2,000 pounds - Penalties include a fine of at least $25,000 and a mandatory minimum prison sentence of 35 months (and up to 51 months).
Between 2,000 and 10,000 pounds - Penalties include a fine of at least $50,000 and a mandatory minimum prison sentence of 70 months (and up to 93 months).
10,000 pounds or more - Penalties include a fine of at least $200,000 and a mandatory minimum prison sentence of 175 months (and up to 222 months).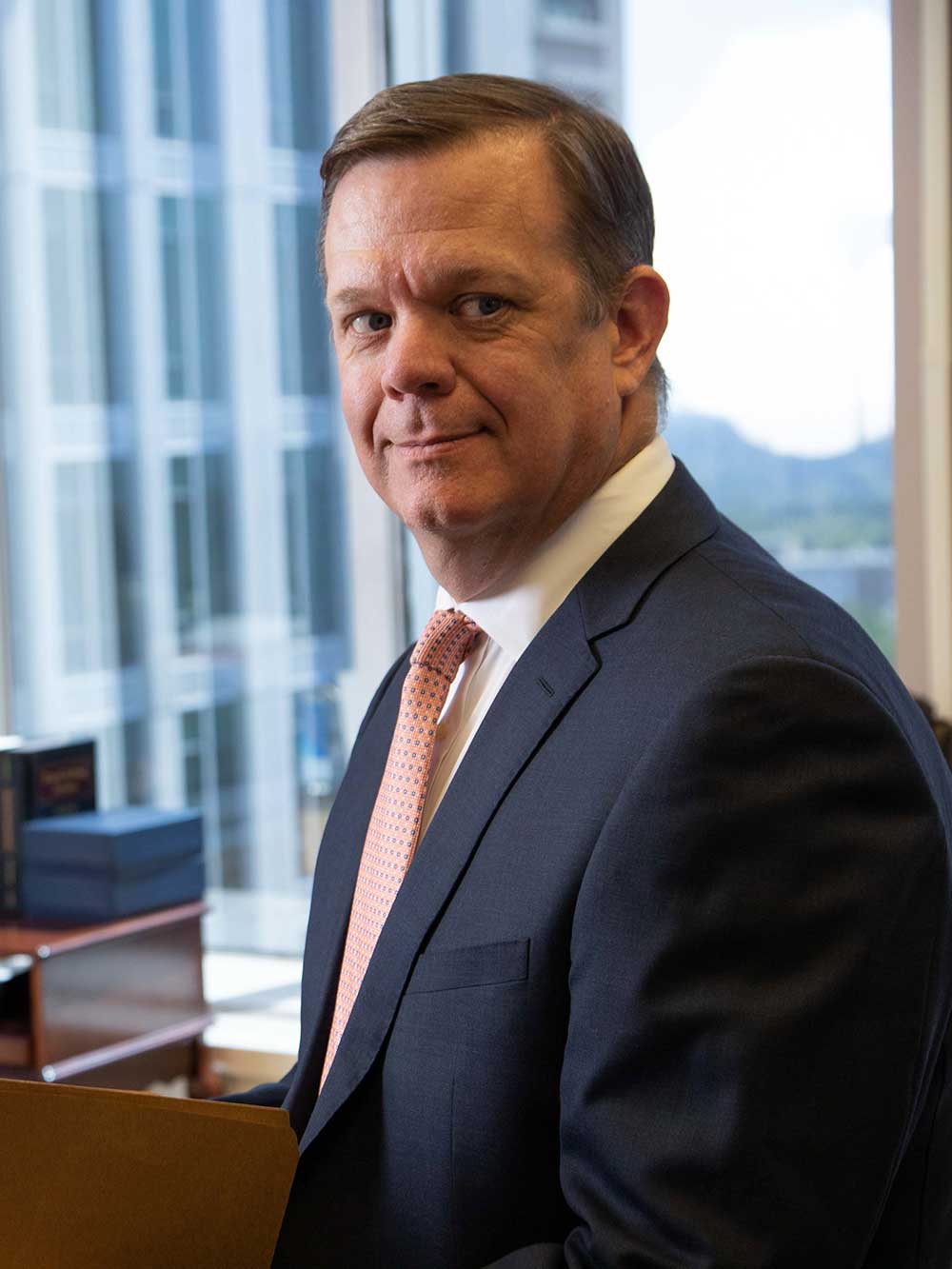 Russell W. DeMent III
Raleigh & Morehead City Marijuana Cultivation Defense Attorney
As the amount of marijuana increases, so do the potential penalties. You could lose your job and struggle to get a new one with a conviction on your record. If you hold a professional license, you can expect it to be canceled if you're convicted. The result of your case depends on the specific circumstances involved. Previous arrests and/or convictions, as well as the amount of drugs you had, can affect your sentence greatly.
It is critical that you have a strong legal defense in you are facing criminal charges for growing marijuana. DeMent Askew & Johnson has the depth of understanding and experience you'll need to get the best possible results. Don't delay to contact us! No good will come from your being questioned or interrogated about marijuana cultivation without defense counsel present.

333 Fayetteville Street, #1513
Raleigh, NC 27601-2950
MOREHEAD CITY OFFICE:
810 Arendell Street
Morehead City, NC 28557
The defendant was an employee of a department store and was accused of stealing from the store. The store camera's showed the defendant, who was a cashier, not ringing up several items and placing it in a customer's basket. The defendant was approached by his store's loss prevention personnel and provided a detailed confession. Once…
Read More
CRIMINAL DEFENSE SERVICES