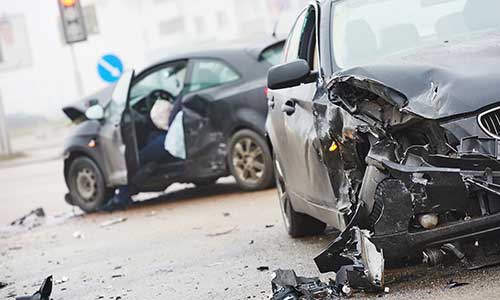 What to do after an Automobile Accident in NC
Mistakes that can jeopardize a case for injury compensation
A single statement, action, or inaction can weaken a compensation claim.  Without advice from an automobile accident attorney in NC, you may say or do something that keeps you from collecting the damages you deserve.
DeMent Askew & Johnson, LLP provides general advice on how to proceed after a collision.  Every case is unique. An NC automobile accident lawyer from the firm will take the time to discuss your situation and to provide honest input about the strength of your claim.
What to do right after a North Carolina automobile accident
Emotions are high after an accident, and they may disorient you.  Nevertheless, the following actions protect your immediate interests.  They can also make it possible for your NC automobile accident attorney to get you compensation:
Check yourself and your passengers for injuries
Safely exit your vehicle, and check everyone else involved for injuries
Call for emergency medical help to treat injuries immediately
Call the police and make an accident report
Take pictures of the scene of the accident, if possible
If it is not possible to keep your vehicles where they were after the accident, make a rough sketch of their positions or take pictures
Exchange names, contact numbers, email addresses, mailing addresses, and insurance information with other drivers
Get the names, contact numbers, email addresses, and mailing addresses of any witnesses
Write down the facts of the accident as soon as possible, including date, time, location, road hazards, and weather conditions
Do not discuss the accident with any drivers or witnesses
Do not admit guilt or express remorse to anyone
Call your insurance company and provide agents with the available information
Ask your agent if there are time limits on filing a claim, and ask what the process involves
Call an automobile accident lawyer in NC
Do not give the other driver's insurance company more information than the law requires.  You must give his or her agent your name, address, and phone number.  If the other driver's agents are hassling or pressuring you, the NC automobile accident attorneys at DeMent Askew, LLP will handle all communication on your behalf.
Making any statements to the insurance companies without advice from automobile accident lawyers in NC can put your compensation case in jeopardy.
Call the North Carolina automobile accident lawyers at DeMent Askew, LLP.
The firm extends clients all possible courtesy when handling their injury case.  If your injuries prevent you from traveling to the office, attorneys can visit you at your home or at the hospital.  DeMent Askew & Johnson, LLP also offers free telephone consultations, to determine the strength of your injury case.
Contact our firm and get advice from automobile accident attorneys in NC.  Receive honest input from DeMent Askew & Johnson, LLP, and have the confidence of knowing that you will pay no legal fees if we do not receive a monetary settlement for your damages.