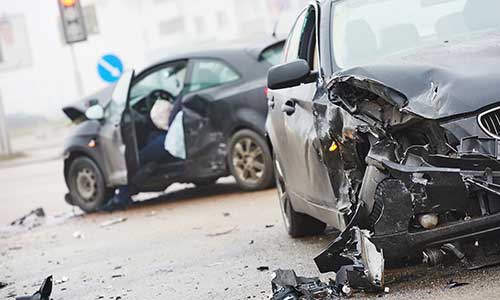 Guide to Automobile Accidents in North Carolina, Part 2
See also Part 1 of the Guide to Automobile Accidents in North Carolina, "What You Should Do After An Automobile Accident"
6 Mistakes That Can Jeopardize Your Case for Injury Compensation From an Automobile Accident
If you have been involved in a car accident you know that adrenalin levels can be high and disorienting. However, understanding what to do and what not to do after an accident can go a long way to ensuring that you do not jeopardize your compensation claim.
A single statement, action, or inaction can weaken a compensation claim. Every case is unique and without advice from an automobile accident attorney in NC, you may say or do something that keeps you from collecting the damages you deserve. Damages that can include payment of your medical expenses, future medical expenses, lost wages, pain and suffering and punitive damages. The most common mistakes to avoid after an automobile accident include the following:
Do not discuss the accident with any of the other drivers or witnesses.
Do not admit guilt or express remorse to anyone.
Do not give the other driver's insurance company more information than the law requires. You must give your name, address, and phone number.
Do not delay medical treatment, if you are hurt, seek medical attention right away and follow the treatment plan including not returning to work before you are released to do so by your treating physician.
Do not sign anything from the other driver's insurance company without having an attorney review it on your behalf.
Do not put off speaking with an attorney about your case.
You may have a personal injury case and be entitled to compensation in North Carolina if your car accident attorney in North Carolina can prove there was a legal duty to use care; another driver violated that duty, and the violation directly caused the accident and your injury.
At DeMent Askew & Johnson, we understand your injuries may prevent you from traveling to us, therefore we extend all possible courtesy in handling your case. We will gladly visit you at your home, in the hospital or speak with you by phone or video conference for a free consultation to determine the strength of your personal injury case and discuss what compensation you are entitled to. Our firm does not receive payment for legal fees if we do not get you monetary damages.
Contact Jim Johnson to arrange a free consultation with one of our experienced personal injury attorneys. We have the knowledge and resources to investigate complex accident cases, offer honest advice, negotiate aggressively with insurance companies, and seek to get every client fair compensation.