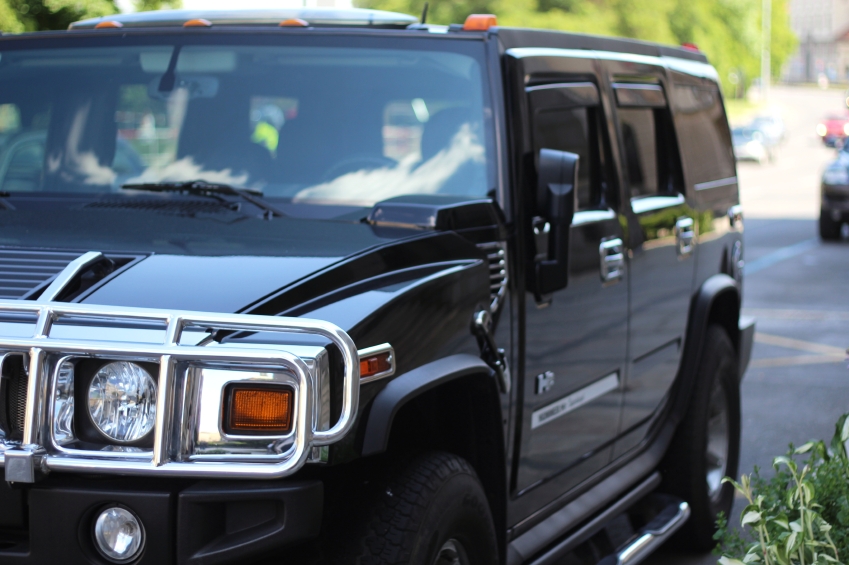 Are You Driving One of These 10 Speeding Ticket-Prone Cars?
Insurance companies specialize in determining the risk associated with each driver and vehicle. So, it's no surprise that one thing they take into consideration is how likely the driver of a particular car is to receive a speeding ticket. Business Insider recently covered one such insurance company report, which reveals which vehicles are unlucky enough to see flashing lights in the rear-view mirror more than others.
The 10 Most Most-Ticketed Cars
Mercedes-Benz SL-Class Convertible- The SL Convertible is 40.4% more likely than other vehicles to receive a ticket. According to the insurance study, the average driver is 53 years old, and 59% of them are driven by women.
Toyota Camry-Solara Coupe- The Solara Coupe has a 34.9% higher chance of receiving a ticket. Drivers are usually around age 50, and, again, women make up that largest group, accounting for 61%.
Scion TC Coupe- The TC Coupe trails not far behind, receiving 34.3% more tickets. Like the Solara Coupe, 61% of drivers are women, though the average age is 30.
Hummer H2/H3 SUV- H2s and H3s put drivers at an increased risk of 29.2%. The average driver age is 46, but men take the lead on this one, accounting for 73% of all drivers.
Scion XB Hatchback- Scion secures its second spot in the top five with its XB Hatchback. Drivers are 27% more likely to receive a ticket, and 60% are female. The average driver is 37 years old.
Mercedes-Benz CLS-63 AMG Sedan-Drivers of the CLS-63 AMG Sedan are 26.4% more likely to receive a ticket. A total of 58% of all drivers are men, and the average age is 46.
Acura Integra Coupe- Driving an Integra Coupe increases your risk by 18.5%. The average driver age is 33, and men account for 60% of those behind the wheel.
Pontiac Grand Prix Sedan- Just 0.3% behind the Integra Coupe sits the Grand Prix Sedan, at 18.2%. Women account for 59% of drivers, and the average age is 40.
Mercedes-Benz CLK 63 AMG Sedan- Yes, Mercedes-Benz managed to secure three spots in the top 10. Drivers of the CLK 63 AMG Sedan are 17.9% more likely to receive a ticket and are driven by women 56% of the time. The average driver is 47 years old.
Volkswagen GTI Hatchback- Drivers of the GTI Hatchback are 17.8% more likely to be ticketed. It's another vehicle primarily driven by women, who account for 56% of those behind the wheel, and the average driver age is 40.
Raleigh Speeding Ticket Defense
Unfortunately, a judge isn't going assign blame to your vehicle if you're ticketed. Although the fines start out fairly small, paying them online is an admission of guilt, and can add points to your license. That means you can ultimately lose permission to drive and are likely to see an increase in your insurance premium.
Raleigh Speeding Ticket Attorney
We're familiar with the best defense strategies for tickets in the Raleigh area. In many situations, we can have your case dismissed or your charges reduced. Please contact us online for a free consultation, or speak with one of our attorneys now by calling 919-833-5555.