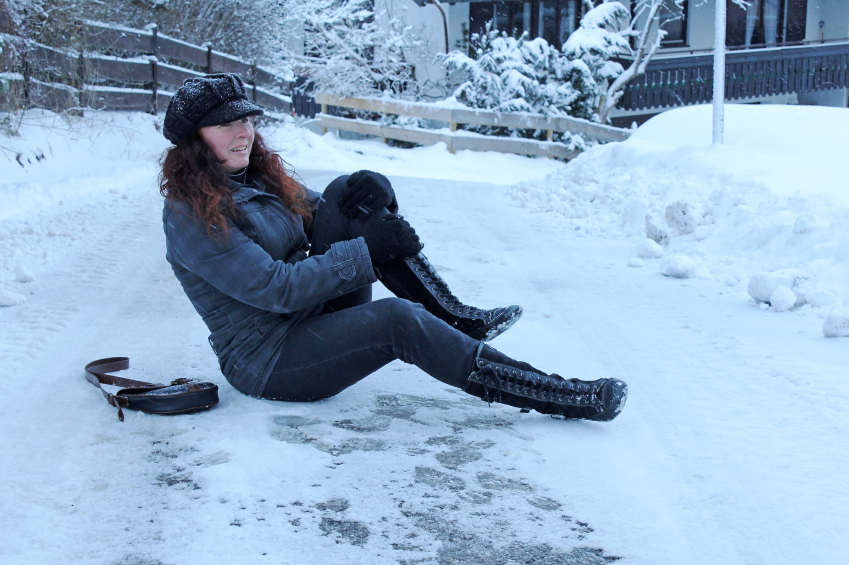 Avoid Slip and Fall Personal Injury this Winter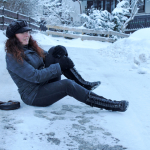 Slips and falls are a common concern, particularly among older adults. When winter weather is added to the mix, ice on walkways and other factors highlight the importance of caution. According to the National Safety Council, falls are the second most-common cause of accidental death at home. This statistics highlights the seriousness of the topic. It is important in winter and year-round to take appropriate precautions to prevent a personal injury accident in your home.
Factors for Slip and Fall Injury
Slips and falls generally occur on uneven surfaces. This includes stairs and ramps, as well as outdoor surfaces like patios and driveways. Indoor and outdoor obstacles, such as electrical cords, toys, and moisture are a significant factor too.
Adults over the age of 55 are more likely to fall and sustain a serious injury. However, under the right circumstances, anyone can slip and often the location dictates the severity.
It is important to take preventive measures. Secure electrical cords for Christmas lights and teach children to pick up toys before guests visit. Use non-slip mats in the bath tub and install hand rails on stairs when appropriate.
Parties lead to bigger crowds and usually bigger messes. It is important to clean spills quickly to avoid an accident.
Special Winter Concerns
Winter weather increases moisture and therefore, the risk for slipping. Water, ice, and snow can be slippery even when paying close attention. Make sure that outdoor faucets are properly protected. If temperatures cause them to freeze, the pipe may burst or leak when thawed.
Shovel walkways and salt sidewalk where appropriate.
Tips for Your Own Safety
It may be easier to control the condition in your own home, but the holidays mean more travel and time in public places and others' homes. Put the following tips into practice to avoid a slip and fall accident this winter.
Wear comfortable shoes with good traction.
Use handrails on staircases and walkways.
Shop with a friend or loved one instead of alone.
Check local weather conditions before traveling.
Be aware of your environment at big social gatherings.
Raleigh Personal Injury Accident Attorney
Being the victim of a slip and fall accident can be embarrassing. However, this is a serious issue that, when left unchecked, can result in poor health. If you have fallen, seek medical help to detect injuries, even if you feel fine. You may also want to seek legal advice from a personal injury attorney. Public places like shopping centers and city sidewalks can be dangerous, but the responsible party must ensure that they are safe for pedestrians.
Medical bills can be costly. At a time of year when heating bills are higher than average, a small financial setback can be disastrous. Talk with a personal injury attorney to find out if you may be eligible for compensation. It must be proven that the accident was the result of negligence. An attorney can determine the strength of the case and the likelihood of success.
Contact DeMent Askew for a personal evaluation of your situation. Call 919-833-5555 of fill out the contact form to have a representative contact you directly.