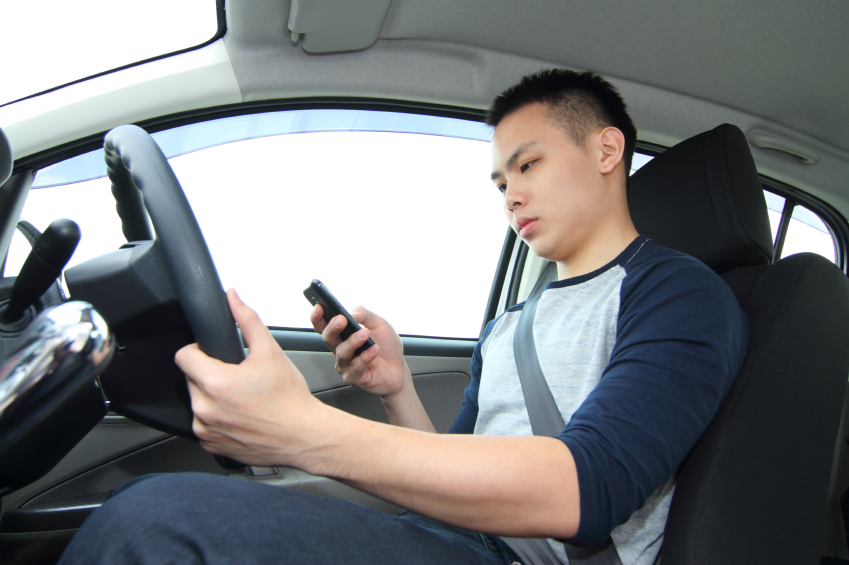 Decoding North Carolina's Confusing Texting and Driving Ban
Despite the fact that it was outlawed statewide in 2009, texting and driving in Raleighremains a major issue. During the 2010-2011 fiscal year, North Carolina reported 879 cases of the distracted driving habit, but it actually increased to 2,018 annual cases recently. Wake County was responsible for a whopping 257 of them, while neighboring Cumberland County had 42, Johnson County had 27 and Durham, a mere 12 cases.
Why Citizens and Law Enforcement Still Have Difficulty
While many jurisdictions completely outlaw the use of mobile devices while driving, North Carolina has taken a less restrictive approach. People can still place calls, look up numbers, dial, use a GPS app, scroll through a music list or look at social media. They can even text while the vehicle is stopped. However, once the vehicle is in motion, they can't read a text message or an e-mail, nor can they enter multiple letters in order to communicate with someone. For citizens, this creates massive gray areas. Technically, it's legal to send someone a text that says "K," but it's illegal to send one that says "OK." Law enforcement agencies struggle with this, because it's incredibly difficult to enforce. If a person is observed using their smartphone while driving, an officer still can't be totally certain whether the individual is performing one of the legal or illegal actions. Essentially, police are left to rely on the integrity of individuals to admit they were texting prior to being pulled over, unless the officer can somehow directly view what's happening on the phone. With the possibility of a $100 fine looming, the likelihood of admission is slim.
Dangers of Distracted Driving
Law enforcement agents have likened texting and driving to driving while impaired, because safe driving abilities are diminished in much the same way. In 2011, 23% of all collisions involved cell phones, which added up to 1.3 million crashes. Although the least amount of time a person might look away from the road while texting is just five seconds, a person driving 55 mph could travel the full length of a football field without looking up once. It also increases the likelihood of having a wreck by 23 times. Surprisingly, simply reaching for a device can up the chances of a collision by 1.4 times. Although talking and listening is legal, it increases accident risk by 1.3 times, and dialing increases the risk by 2.8 times.
Raleigh Texting and Driving Accident Attorney
Using a mobile device is not only dangerous while driving, it's deadly. If you have been injured or have lost a loved one due to someone's negligence while on the road, you may be entitled to compensation. Courts often order reparations be paid to victims and their families, which can help cover medical bills, damages, funeral expenses, and more. If you'd like a consultation at no charge, please contact us using our online form or speak immediately with one of our lawyers by calling 919-833-5555.