Final passing of the torch…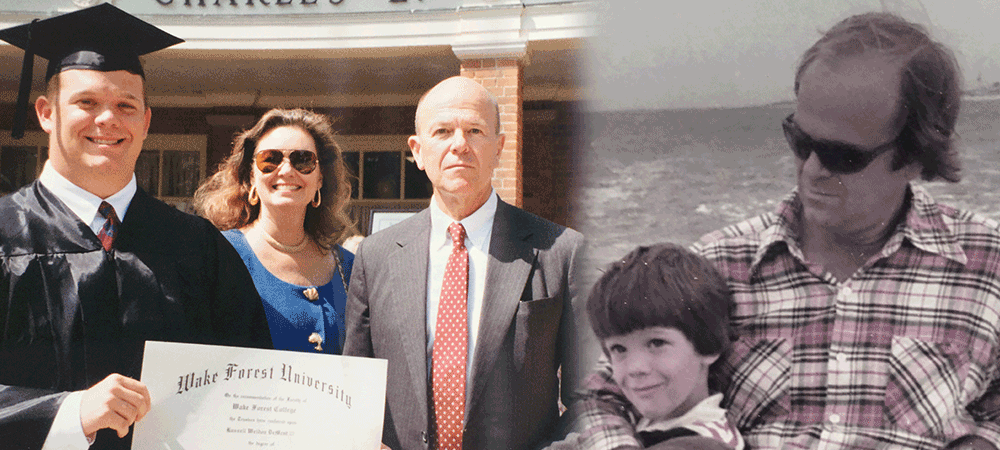 Growing up I knew I wanted to be like my father. As a small boy, I didn't know what it meant to be a lawyer, but I knew my father was very good at what he did and commanded the respect of those around him. As I grew to understand what it meant to practice law and fight for the rights of others, my desire to be like Dad grew.
From high school on, I knew I wanted to be a criminal defense lawyer. I followed in my dad's footsteps and attended Wake Forest University for both undergraduate and law school. When I graduated from law school, I went to work for the District Attorney's office, just as he had done. My dad believed the DA's office was the best place to get immediate trial experience and learn to think like future adversaries.
While I worked in the DA's office, Dad continued to prepare me to one day join his firm. He pointed out all the really good trial lawyers so I could challenge myself against the best. I leaned on Dad, asking questions and setting goals. We often had lunch to discuss cases and strategies. I was a sponge, taking it all in so I would be ready when the time was right. In July of 2000 I got the call, and I remember it as if it was yesterday. "Boy, its time, I need you. Give your notice," he said.
During the years I worked with Dad, I was committed to learning everything I could from him. In 2008, he began to deal with failing health issues. When he could not longer continue the active practice of law, he passed the practice, the firm, and the responsibility of maintaining the excellence of the DeMent reputation on to me.
On March 17, 2017 Dad succumbed to his failing health, passing away at his home in Knightdale. When he died I lost my mentor and trusted advisor, but I knew he had raised and trained me well. He knew he had left the legacy he built in good hands. I have grown into a formidable champion of people's rights, and am confident his legacy will live on through me.
Russell W. DeMent III