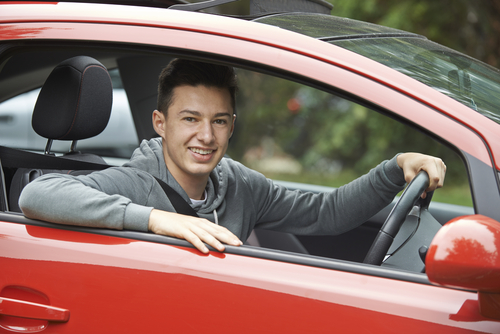 Help! My Teenager Committed His First Traffic Offense
Bad news: your newly licensed teenager was carelessly cruising along the highway when he got a wake up call. The wail of police sirens came whirring up behind him. Slowing down wasn't good enough and he's gotten his first traffic ticket. And this traffic offense could cost you hundreds of dollars in insurance rate hikes. So what do you now?
While the best way to get out of that speeding ticket is to teach your teenager how to avoid getting one to begin with, you should know that every driver, no matter their age has three options when they're issued with their very first traffic ticket.
Pay That Ticket and Get Points on the License
If your teenager has committed a moving traffic offense, paying the ticket is really the worst option. It guarantees points on his or her driver's license. The insurance premium will increase for the next three years too thanks to those points.
If your offspring commits a non-moving violation, it's probably better to pay the ticket. This may sound somewhat contradictory, but you your teen won't receive points on the license for paying this kind of fine and the price tag for the ticket is usually minor.
Pay the Ticket and Go to Traffic School To Avoid Points
This is a better option than the first since, in most cases, spending time at a traffic school will keep points of the license. While it may sound like the perfect time to teach your child a lesson, traffic school usually means an additional fee and anything between 4 – 12 hours of commitment.
Fight Back
If you want to get the traffic offense dismissed and avoid having it appear on your kid's driving record, fighting the ticket could be the best option.
There are two particular points you and your teenager ought to know before fighting that ticket, though.
A minor, by law, cannot hire a lawyer on his or her own. Teenagers do need a parent's support to hire an attorney.
Many a judge looks down on teenagers. Prepare your child to be courteous and respectful in court to try to minimize this bias.
Points on Anyone's License is Not a Good Thing
Both yours and your teenager's goal should be to avoid committing a traffic offense. You'll also want to avoid points on a license at all costs if you want to avoid hundreds of dollars in insurance rate increased and any other unintended consequences.
The best thing to do is fight back. Dement Askew attorneys are highly experienced in dealing with traffic offenses.
If you or your teenager get a ticket and are facing points on your license, talk to one of our lawyers. With over 40 years' experience, our lawyers will assess your teenager's offense and ticket and advice on the best course of action.
Call Dement Askew today at (919) 833-5555 or fill in the form online here.