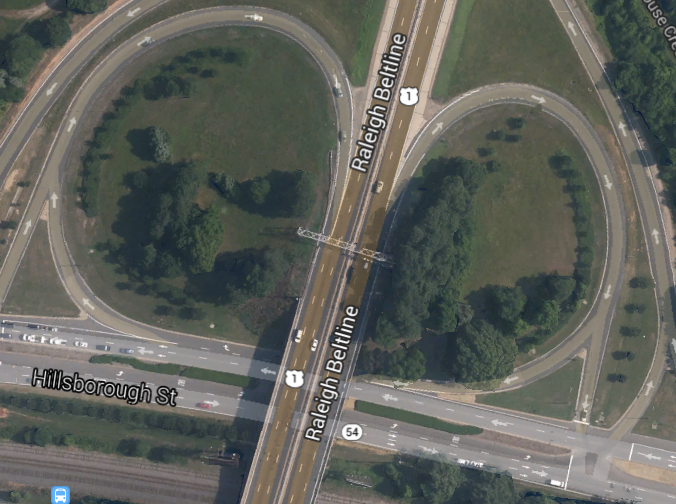 I-440 bridge over Hillsborough Street among N.C.'s worst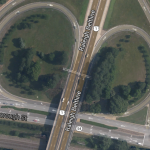 Did you know that AAA Carolinas has listed the bridge on Interstate 440 that crosses Hillsborough Street substandard? To be more specific, it is the sixth most substandard bridge in the state!
What is a substandard bridge? If you're in the mood for a little reading, that question that can be answered in the more than 800 pages contained within the Standard Specifications for Roads and Structures courtesy of the NCDOT.
If you live or work in Raleigh, you know how busy the bridge in question is. This places countless motorist in harms way by traveling a substandard bridge. Unfortunately, many people injured in a car accident think there has to be another vehicle involved to seek compensation for injuries. If the dangerous conditions of a road or bridge caused or significantly contribute to your accident- you may have a case.
The State is responsible to Maintain Safe Roadways
The AAA report includes 5,100 of the more than 13,500 bridges the NCDOT oversees and maintains. These substandard bridges are monitored and ranked by AAA Carolinas to stress the need for infrastructure maintenance funding from the North Carolina Department of Transportation.
North Carolina has more to address than this bridge. NCDOT estimates that it would cost $11 billion to bring all subpar bridges up to standards in repairs alone, and $16 billion to replace them. Last year the state invested $500 million in state and federal funds to repair and replace bridges. Federal data shows that North Carolina ranks 14th in the nation as having the highest share of rural bridges rated structurally deficient.
Contact a Raleigh Personal Injury Lawyer
People injured in single vehicle car accidents are often surprised to learn they may be able to seek financial damages for their injuries. The condition of this bridge could also factor into multi-vehicle cases. That's not to say that if you were injured in an accident on this bridge you have a case. There are many factors to be considered. You should speak with an attorney if you were injured in a car accident on this bridge to understand your legal rights.