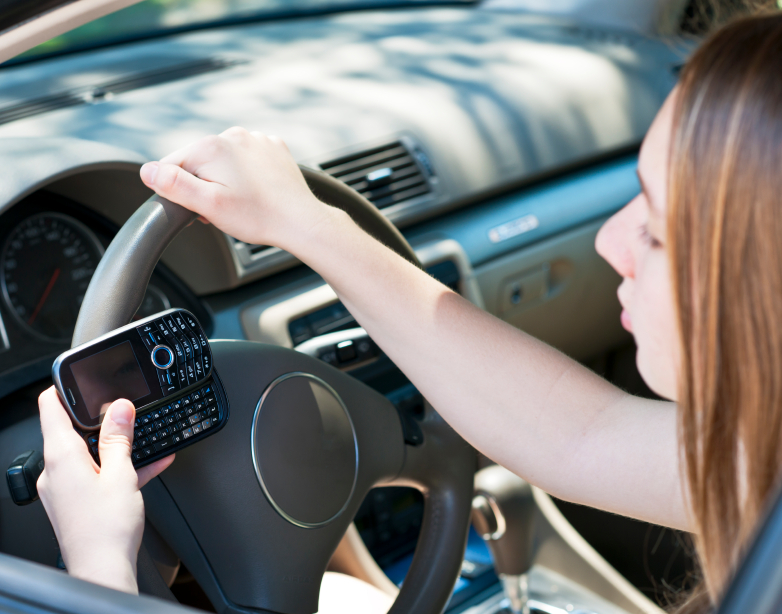 The Danger of Distracted Driving
Distracted driving includes any activity that takes a driver's attention away from the road. This falls under three main categories: visual, manual, and cognitive. Visual distraction causes the driver to take his or her eyes off the road. Texting and driving is a common concern, but checking on backseat passengers or picking something up off of the floor is also risky. Manual distractions often go in-hand with visual ones. Eating, using a phone, or changing the radio station fall under this category.
The final category, cognitive distraction, is more difficult to quantify. When a driver is thinking about something other than driving, he or she may mentally "space out." This can contribute to reckless driving, slow reaction times, and emotional behavior. All of these behaviors are dangerous and can lead to a traffic accident.
Distracted Driving Statistics
According to the National Highway Traffic Safety Administration, every day at least nine people are killed and 1,153 are injured in a vehicle crash that involved distracted driving. Perhaps even more significant is the fact that this number is growing. In 2012, there were 421,000 injuries compared to 387,000 in 2011.
Mobile phone use is by far the biggest contributing factor in a distracted driving accident. A 2011 Center for Disease Control study found that 69 percent of drivers reported talking on a cell phone while driving.
For most people, the distraction seems like only a brief moment. However, in just five seconds a vehicle traveling at 55 mph will cover the length of a football field. It may be a short time, but a lot can happen over that distance.
Avoiding Distracted Driving
Most distractions can be avoided by planning ahead and focusing on the road.
Secure items that may shift while driving.
Eat before or after a trip. Choose an easy-to-handle food if snacking is necessary.
Do not send a text, check email, or perform other cell phone activities while driving.
Not all distractions are preventable and a situation may arise while you are driving. When necessary, pull over to care for children, check GPS navigation, or take a break when tired. When a road trip is particularly long, it is beneficial to schedule in short breaks.
Some states have passed laws in an attempt to curb distracted driving. Some have banned texting, while others require a hands-free device to operate a mobile phone. In North Carolina, a driver may not text while the vehicle is moving.
Raleigh Distracted Driving Attorney
Distracted driving poses a real risk for personal injury. Even when an accident is minor, North Carolina drivers receive points on their driving record, which can add up to having your license suspended. If you or a loved one has been injured in an accident that was caused by distracted driving, a personal injury attorney may be able to help. You are entitled to compensation and an attorney can get you the amount you deserve. Call DeMent Askew at 919-833-5555 for a complimentary consultation on your case.