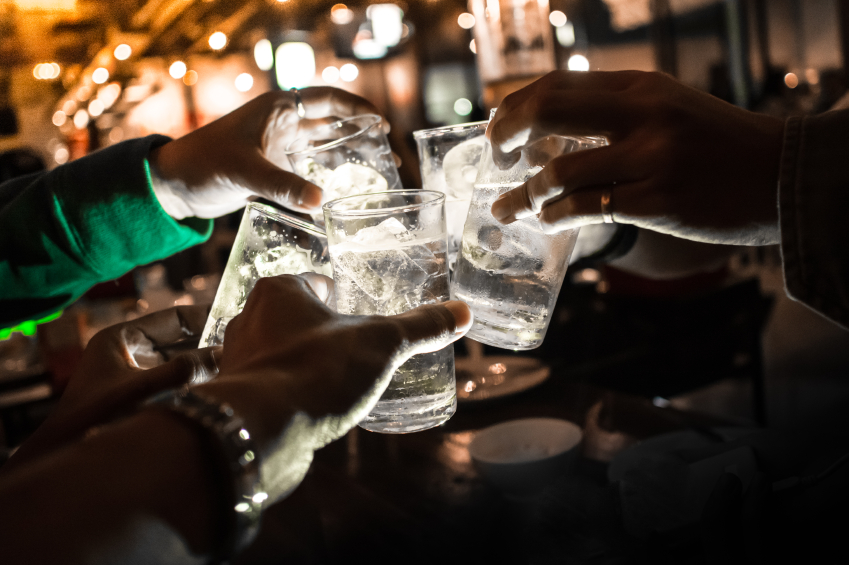 Alcohol Paradox: Fatal Drunk-Driving Accidents Continue, Though DWI Decreases
The insurance Institute for Highway Safety (IIHS) has recently uncovered an interesting anomaly in their data. The agency has been tracking drunk-driving accidents in Raleigh, as well as throughout the rest of the country, and has been trying to uncover ways to reduce the number of alcohol-related fatalities. Despite their efforts, deadly collisions have remained fairly consistent, even though the number of people who actually drive impaired has decreased.
Drunk-Driving Data has Been Tracked for More than 40 Years
In order to get true readings for the total number of impaired drivers on the road, IIHS conducts roadside surveys. In some ways, they're much like sobriety checkpoints. The roadways are marked, and drivers are asked to participate, though there are no penalties if someone is found to be impaired. Instead, the group offers impaired drivers a safe ride home, with no legal consequences. They are also asked a series of questions, and are tested for various substances, including drugs and alcohol, which can impede safe driving. These roadside surveys are conducted on Friday and Saturday nights across the country, to ensure enough data is collected for proper analysis. In 1973, around 8% of drivers had a BAC of 0.08% and just under 2% registered at 0.15% or higher.  With the latest data set, those with a BAC of 0.08% had reduced to almost 2% and those with 0.15% represented less than 1% of drivers. Across the board, the number of impaired drivers on the road has drastically diminished.
Fatal Drunk-Driving Accidents to Not Show the Same Trend
Going back to 1982, around 50% of all fatal collisions included at least one impaired driver. By 1995, it had dropped down to around 35%, but has remained largely unchanged since then.
IIHS is Trying to Pinpoint Possible Causes for the Discrepancy
One would expect that as the number of impaired drivers decrease, fatalities should also be decreasing as well. Because they're not, IIHS needs to know why, so that they can work to correct the under lying cause. They don't have a complete answer, but they have a few theories.
Seatbelt Use- Up until 1996, impaired drivers were less likely to wear seatbelts. After this period, the discrepancy is not as pronounced.
Drugged Driving- After 1997, the survey began testing for drugs as well. Unfortunately, there is no data to show whether drugged driving has increased or decreased, though it could account for the present consistency in deaths.
Raleigh Drunk-Driving Accident Attorney
Even though the number of people who hit the road while impaired has decreased, they still happen. As you can see, these incidents are highly tracked, and law enforcement agencies take them very seriously. If you've become involved in a legal situation as a result of an alcohol-related collision, you will need help navigating the legal system to ensure you're treated fairly. For a no-obligation consultation, please contact us using our online form or speak to one of our attorneys now by calling 919-833-5555.

Learn More About DWI Charges in NC
Important DWI Information
Browse in the DWI/DUI Category
Important DWI Information